Friday, December 16, 2011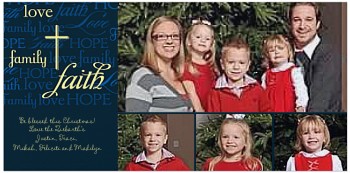 Posted by

The Ziebarth Family
at 2:34 PM
2 comments:

Wednesday, December 14, 2011
It's about time for an update!
I had been maintaining for about 5 weeks and it was so hard! I kept reminding myself that this is a marathon-lifestyle-change that I am doing here not a sprint, so that keeps me working hard. In the past, I might have given up with this lull of weight loss but not the new Traci! No way! This is my chance to get my body back and my confidence back so I will keep trekking until it is all off and I am at a healthy weight!
My last blog update, I weighed 151.2 pounds. I got down to 148 pounds about 5 weeks ago (beginning of November- yeah!) and was 'stuck' there ranging from 147-148 pounds until this morning! I wasn't
gaining
but I was having problems
losing
!
As of this morning, I weigh 146.4 pounds!!! This is huge for me to finally get out of this slump I've been in. I started running more frequently and revamped my work lunch. Also, I have been training for a December 5K (last night Jingle Bells Run- best run ever!), a January 5K, a February 10K, a March 10K, the list goes on...I love to run!! But don't forget my circuit training when I do my weights here at home and work out to Netflix videos. :)
As you can see I am feeling great! I am down to wearing a size 6 (Justin calls them my sexy 6's!) and wearing small tops! This is huge for me as I've been a Large forever and as I started this journey was wearing size 14/16.
That's all for now...I just wanted to give a huge shout out to any women who is trying to lose weight...it's all about making good choices over and over again! In one single day, you are forced to make choices regarding what to drink, what to eat and most importantly how to view yourself in the mirror! Think positively, love yourself and work hard!!
HARD WORK...DEDICATION! DEDICATION...HARD WORK! (stolen from a Biggest Loser trainer)
Posted by

The Ziebarth Family
at 10:49 AM
1 comment: